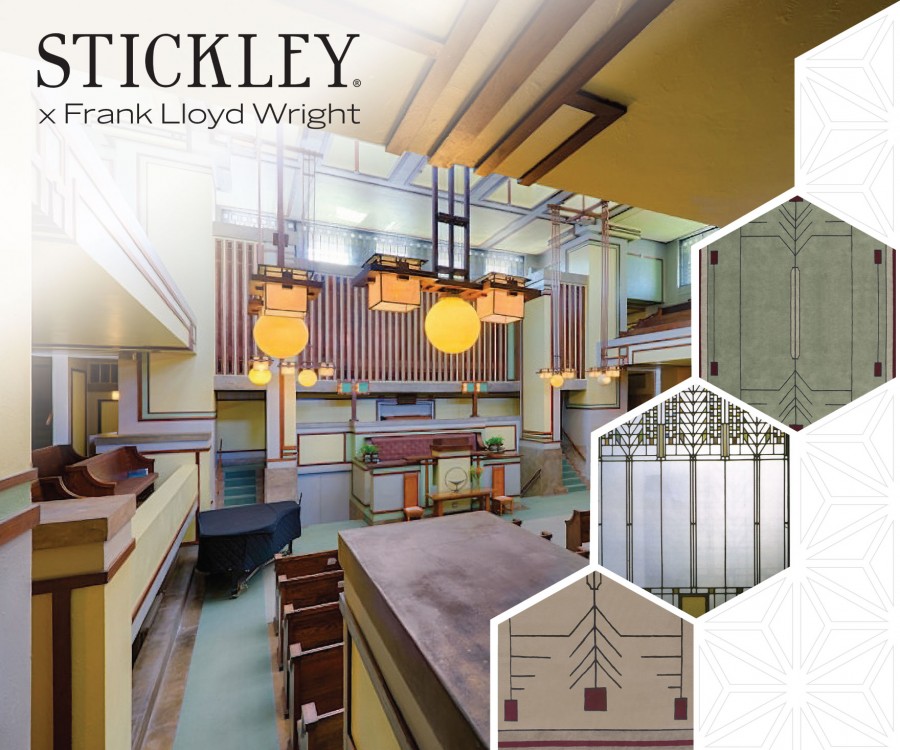 For over 120 years, Stickley has produced premium hardwood furniture and fine upholstery, but did you know they also design area rugs?
When creating area rugs, Stickley has over a century of their own personal work to turn to for inspiration. However, they have also leaned on the creations of William Morris, Charles Rennie Mackintosh, and Dard Hunter to name a few. Today we'll dip into Frank Lloyd Wright's design philosophies and show some Stickley area rugs that he directly inspired.
Frank Lloyd Wright was an American architect who was born in 1867 and died in 1959, and is known for his organic architecture style. In addition to influencing many designers and artists, he is considered one of the most important architects of the 20th century.
His aesthetic theories describe his organic, unified interiors, declaring "They are all mere structural details in its character and completeness, heating apparatus, light fixtures, the very chairs, tables, cabinets and musical instruments, where practicable, are of the building".
It's his use of clean, structural lines and organic elements that makes for a perfect pairing with Stickley furniture. In particular, they were inspired by Wright's Prairie School of Architecture. The Prairie School movement, as My Modern Met puts it:
"...is exemplified by his Prairie homes built between 1900 and 1914. Born in the Midwest, the Prairie School attempted to develop a distinctly American architectural style that was not influenced at all by European styles."
To this end, the Prairie Rug is designed to resemble a stained-glass window, which Wright considered an abstract of nature that allowed light in to illuminate and enhance a room:
Another example of the geometrical elements of his stained-glass windows inspiring an area rug can be seen in Stickley's Paradise Valley design:
Mafi Rugs is the exclusive provider of Stickley area rugs in the greater Seattle area, so visit our showrooms in Tacoma, Bellevue, or Olympia to see these beautiful pieces of art in person.
Tags: